Fiesta latina / with orchestra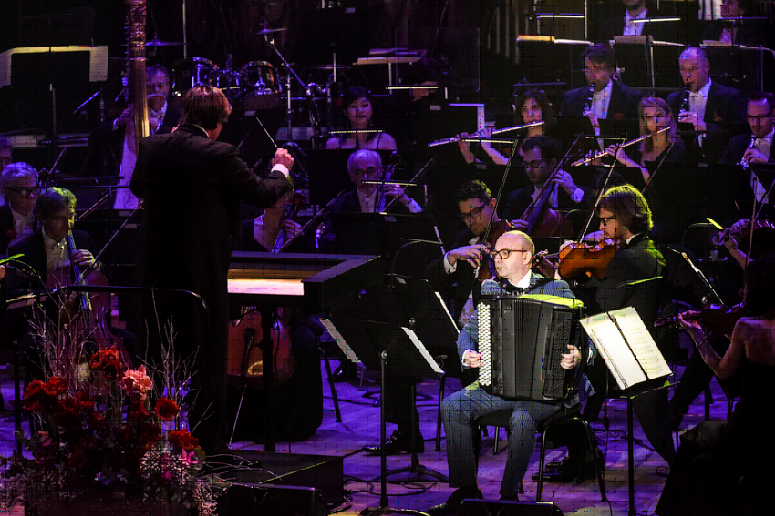 Pascal Contet takes his accordion to paths that are unexpected and full of surprises, and he leads you to encounter symphonic orchestra or string orchestra offering  sparkling, joyful and sunny repertory.
Musiclovers are drown into a musical journey to South America, from Mexico to Cuba, fro Brazil to Argentina, from the greatest classical pieces for orchestra such as Marquez, Ginastera, Gerschwin, Piazzolla, to the most unbridled and festive new works and musical arrangements.
The program is designed around Suite Valentino by Christophe Julien and Adios Noninos by Astor Piazzolla and introduces arrangements of Latin heading popular works, the arrangements are chosen and proposed by young contemporary composers mostly from South America: Fiszbein, Bordalejo, Tejera, Pueyo…
The programme may include original works of contemporary composers such as Cavanna, Françaix, Ellin, Nordheim, or is focused exclusively on latino pieces.
Thanks to his brilliant virtuosity, the accordionist Pascal Contet shows the full surprising and unprecedented potentialities of the instrument, through this musical journey.