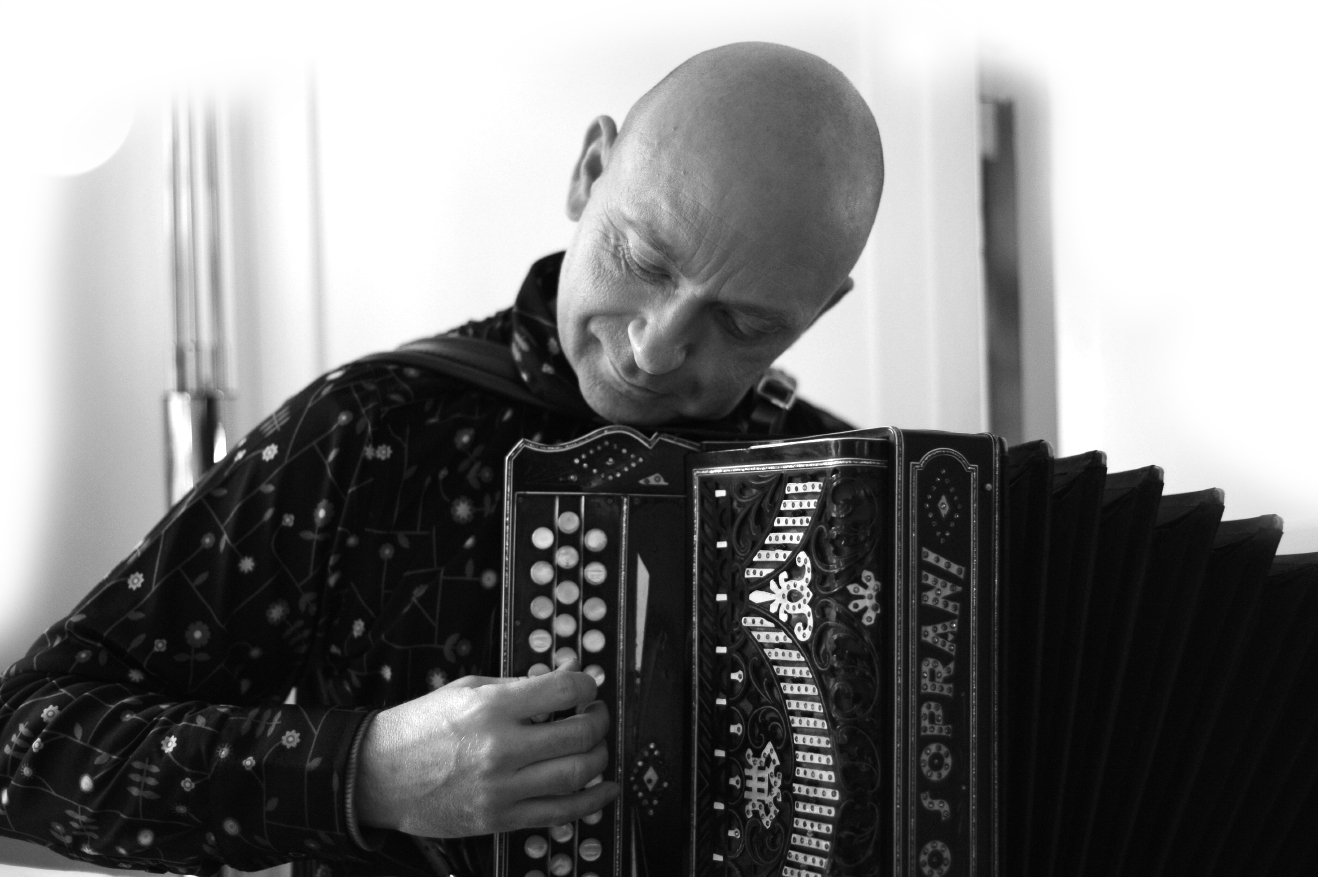 For over 20 years, Pascal Contet has been a leader for the creation of contemporary music, and a pioneer of the genre in France. With the creation of around 300 new works to his name, he has collaborated with many composers, including Luciano Berio, Bernard Cavanna, Joshua Fineberg (USA), Jean Françaix, Bruno Mantovani, and Martin Matalon.
Following his private study in France, Contet continued his musical studies in Fribourg (CHE), the Hanover Academy of Music with Elisabeth Moser, the Copenhagen Royal Conservatory (DNK), and the Graz Academy of the Arts (AUT) with Mogens Ellegaard.
A recipient of numerous awards and the laureate of many foundations for his work as a soloist, chamber musician, and for his recordings, Contet has collaborated with a wide variety of artists in diverse fields of expertise, from theater to electronic music, to create new and innovative music and mixed media productions.
Self portrait of an « accordion addict »
When I was 4 years old I began trying my hand at my grandmother's out-of-tune piano. It must have been that, along with the melodies my aunt played on her accordion, which combined into this amalgam of contemporary classical music and the accordion.
In France, my admirable instructors from prestigious German and Danish conservatories inspired me to develop, starting around 1993, my own unique repertoire. Since then I have done the same with fellow musical travelers, like B. Cavanna, B. Mantovani, F. Bedrossian, and J.T. Maldonado, and soon thereafter, P. Hurel and Y. Robin. Solo pieces or with an orchestra – it didn't matter, as long as the music remained enthralling!
This wilderness has become a more ordered garden filled with experiments and heady herbs, like improvisations with Joëlle Léandre, Carlos Zingaro, and Wu Wei, among others, and dances with Odile Duboc, Mié Coquempot, etc.
Traveling elsewhere, sometimes very far away to places like China, Africa, and Mexico, places where one might not expect to find me, is in my estimation the shortest path to creativity!
Examples of such creativity include the "comprosition" style of Niangouna's Les Inepties Volantes (2009 Avignon Festival), interpretations with Marie-Christine Barrault, music from François Marthouret's next film, the staging of unconventional concerts, surprising transcriptions (of Schubert by Cavanna with Ars Nova or 2E2M) and solo performances at cine-concerts that allow us to relive the moment the film was created by the filmmaker… and finally, why not take a glance at music history by way of a travelling exhibition of my 80 older instruments!
« Passion despises all that is not passion. »
Alice Ferney